Shooting Drills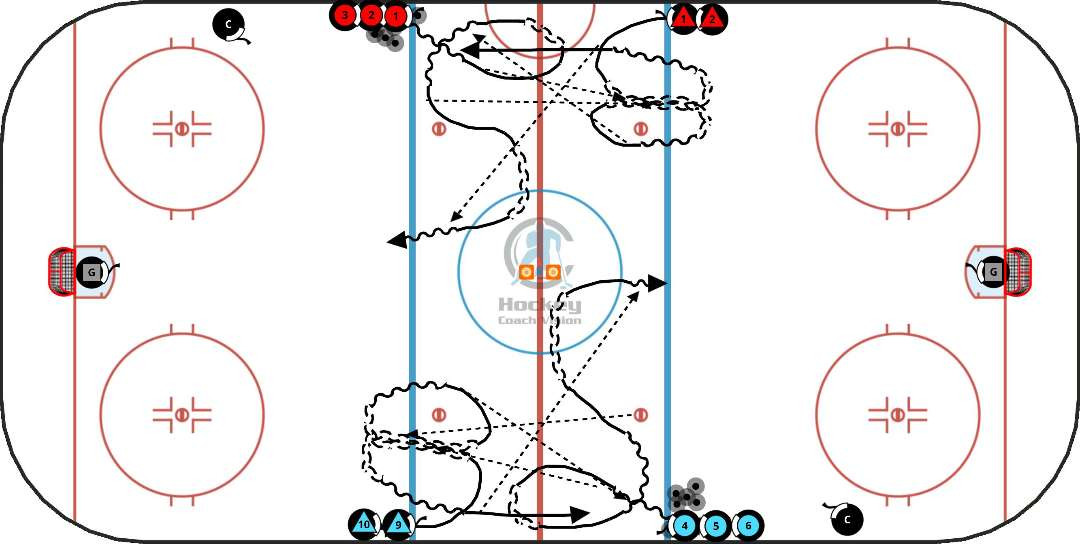 Regroup
and both leave at the same time ( near blue line; centre line) and sprint to the net and shoot on goal and both curl towards the boards.
passes to who passes right back to who passes quickly to (both and follow their pass towards ) and as they curl to attack up ice for a 2 v 0 - makes the pass to initiate the attack.
The drill then begins starting from the other side.
Drill is continuous.
Related Drills
Passing Drills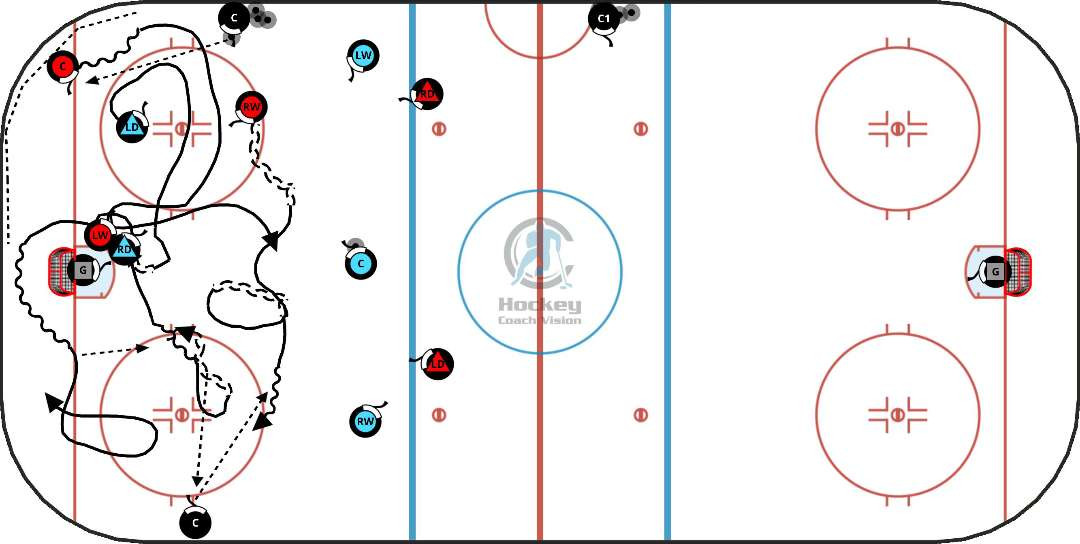 NZ Circuit
Drill Goal: Touch on the passes and leading the player with the pass to keep up speed in the drill
Drill Instructions
Standard:
and leave at the same time and skate in horsehoe route around the neutral zone.
passes to who makes a return to ...once the pass is received, both and players attack 2 v 0 to the net.
After one side finishes, the drill can begin going the other way.
One-touch:
Same routes and passing sequence but all passes to be One-touch
Related Drills
Skating Drills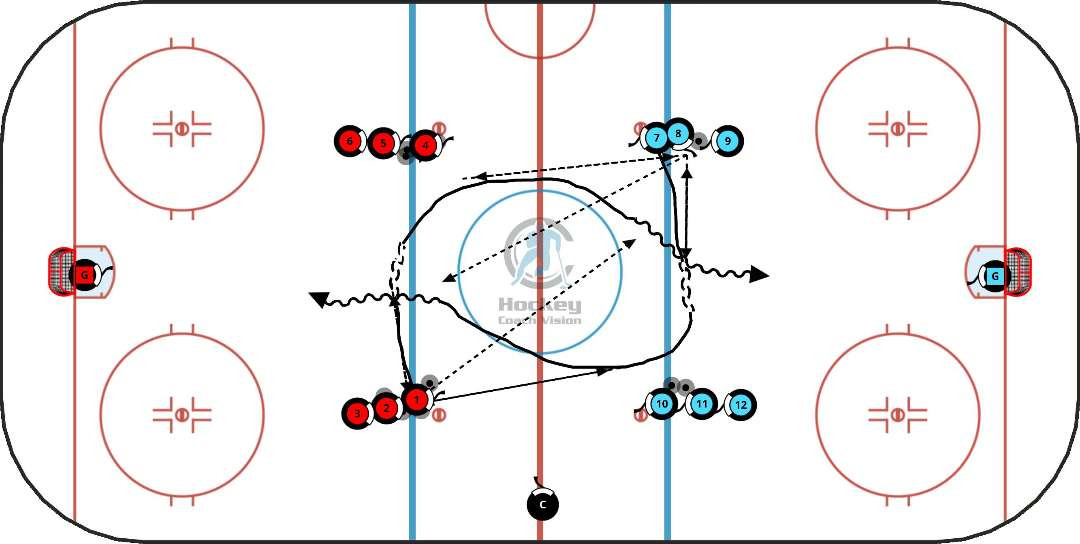 BC Box Skate
Drill Goal: Speed, working on tight corner crossovers
Drill Instructions
All Players line up in the corner.
You can have 3 or more players leave at the same time.
Key to the drill is speed, tight corners with good crossovers.
Related Drills